BigTuna Interactive is a Drupal Development and Optimization agency founded in 2008 on the beach in San Diego, California and headquartered in Austin, Texas. We love the evolution of the internet, new web technologies, and creating online programs that make our clients successful. We meet our deadlines, constantly exceed expectations and are fun to work with. Read about our history and find out how we can help you become the Big Fish Online!
Major League Baseball Roots
Adam Hermsdorfer, BigTuna Interactive's Founder, was a college baseball player and served as a Traveling Video Coach for the Cleveland Indians. During his tenure with the Cleveland Indians, he was exposed to software development and web technologies, which would later serve as the foundations for BigTuna Interactive.
Our first projects were for Major League Baseball players and Professional Golfers. Today, we work with several Government agencies as well as some of the largest Advertising Agencies in the world.
Supporters of the San Diego Interactive Community
We have deep ties with the San Diego Interactive communities, and are proud supporter of Ad2 San Diego and SDX (formerly the San Diego Ad Club). Adam served as Ad2 President and was a key driver in the club's growth and success. Adam also served on the board of directors for the San Diego AD Club.
In the summer of 2013, we opened an office in the heart of downtown Austin, Texas. The Austin office allows us to participate in the growing Austin Interactive scene and utilize its vast training and development opportunities. You will find us at SXSW every year as well as various meetups around town.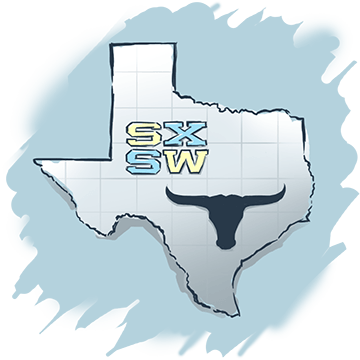 The name BigTuna is a combination of Adam's former obsession with tuna fish, and his favorite show, The Office. In college at Kent State University, Adam used to eat tuna sandwiches every day for lunch. All of a sudden, he became allergic to tuna. This reminds us that what is guaranteed to work one day, is not guaranteed to work the next, and you have to continue to grow and develop.
This mantra has served as a daily reminder that our industry is constantly evolving, and you either keep up with technology or get left behind. We are successful due to this commitment towards training and development programs.
The Office parody serves as a reminder of what he doesn't like – corporate office settings. If you are an Office fan, you will also know that Jim Halpert's nickname is "Tuna"! While we have a nice office on Congress Avenue in the heart of Austin, Texas, a large portion of our team is distributed.
In the early days, we offered everything from SEO, PPC to social but evolved to a cutting edge Drupal Development agency. Over the years, we found our niche with Drupal and trimmed away services in which we could not be the best in the world. Team member's backgrounds in online marketing have allowed us to provide holistic viewpoints on campaigns and make sure that any websites we build have conversions and SEO in mind.
Looking for a Web Development Partner?
Let's hop on the phone, or have a coffee, and see if we can help achieve your goals in 2021.